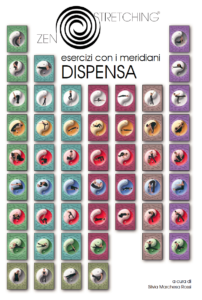 After widely contributing to the spreading of the knowledge about the Chinese Traditional Medicine, Ohashiatsu and Qi Gong, by translating from English into Italian many books, Silvia Marchesa-Rossi offers now, with the Zen-Stretching cards deck and book, her personal training proposal, based on many years of experience with movement, active and passive exercise, in groups or individually. Zen-Stretching, particularly, interprets in a way that is original, light and effective, easy to be achieved by everyone even in a daily individual training activity, a set of exercises that date back to ancient eastern traditions (Yoga and Qi Gong) and have been collected and explained in the Shiatsu environment by Shizuto Masunaga.
Cards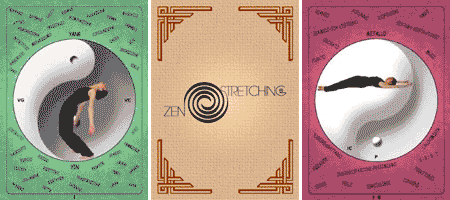 With the Zen-Stretching cards deck and book, learning how to train yourselves becomes easier and funnier, also interpreting the sensations felt during the activity and finding the most suitable exercises to correct the energetical unbalances that you found. A Zen-Stretching session, alone or, even better, assisted by a Facilitator, expert in interpreting the movements and answers of the Bodymindspirit, can become a step of your journey towards a deeper knowledge of yourselves and a better apprecitation of your own possibilities.
---
DVD: Zen Stretching® I love you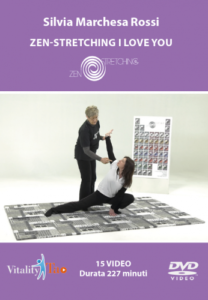 A necklace of precious pearls for the balance of body, mind and spirit. In 15 videos Silvia Marchesa Rossi, creator of the method, presents, personally or in collaboration with her pupils, various possibilities of training and stimulation of the pathways of energy circulation. Shiatsu or sweet gymnastics? Both techniques can integrate to know, improve or confirm the physical and psychological conditions of anyone who wants to learn this interesting and beneficial practice. An invitation to deepen self-knowledge and others thanks to the movement with the Zen-Stretching Facilitator training.
Costs: €14.90 (available on vitalitytao)

---
BOX (in french)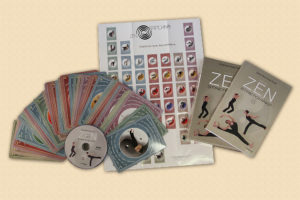 includes:

• Book
• Cards
• Poster
• DVD
Available on Amazon: [ link ]