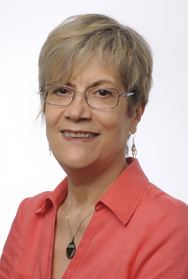 Silvia Marchesa-Rossi, creator of the method. The Zen-Stretching® was started from my encounter with the book Zen Imagery Exercises, written by Shizuto Masunaga, that I had occasion to read while I was attending the courses of the Ohashiatsu Program, in 1988, when it was not translated into Italian from the English version yet *. Reading first, and then the passionate and thorough study of the text of Masunaga was a very valuable tool to learn to acknowledge in my personal practice, then also in practice in pairs, the sensation of the energy paths, their condition and the changes that occurred in them after applying the techniques I had learned. I want to point out that this work was consolidated and strengthened later by the practice of Qi Gong, which I undertook under the guidance of Prof. Li Xiao Ming since 1989 and that I still continue, along with Reiki and Shiatsu. Today I believe that the practice of Zen-Stretching, Shiatsu, Qi Gong and Reiki all flow into one direction "… going into the direction of the vital energy and including every aspect" (Masunaga). Since then I have continued working on myself by using the system of the Masunaga's exercises and the knowledge that has derived has helped me to conceive a way to use them that is not directly derived from the matter included in Masunaga's book; instead it evolved from the experience of personal and group work carried out as part of Il Vaso di Pandora Association, which I set up in 1994 in order to carry out the various practices of energy balance. The name Zen-Stretching was born when some friends, being aware of my study at the Ohashi Institute, asked me if I could teach them some exercises as a kind of self-help. It seemed to me quite natural to propose Masunaga's exercises, so the first group of Zen-Stretching was created, in the winter of 1990. Meanwhile I started translating from English some texts on acupuncture and shiatsu, and I'd have liked to translate the book of Masunaga as well. Thinking about a possible title for the Italian Edition, the name "Zen-Stretching" had appeared, in a conversation, and this name remained for my teaching activity, even though it was not to materialize as a translation, or as the title of the book. Studying and then teaching in contact with Ohashi and the Ohashiatsu Program I became aware of the importance of taking the personal responsibility of one's own practice, or rather interpretation of a practice. That's why, in 1995, the Association decided to register the trademark Zen-Stretching, so that the use of this logo could indicate a precise interpretation and elaboration of the work inspired by Masunaga 's Zen Imagery Exercises. Since then, work and study have been continued in many ways, with weekly and intensive courses, individual and group lessons in various places in Italy and abroad. I would like to emphasize the spirit with which the teaching of Zen-Stretching is generally offered: a proposal for reading and interpreting the movement on a basis that sinks its roots in ancient Eastern healing and training practices and techniques. Many experts may recognize the analogy with the movements of Qi Gong or Yoga exercises, albeit with suitable adaptations to meet the specific objectives of these exercises related to the energy paths indicated by Masunaga. Anyone who wants to experience this form of training can do so freely, since knowing the underlying theory and knowledge is not required by force. You should simply enhance some attention to yourselves, starting from the desire to learn how to make the best use of your body and nourish the delicacy that suggests when you can continue in a practice or when you better to stop for a bit and wait to develop a greater mobility or feeling ability. I hope that anyone can contribute to a further spread of this system of exercises, both starting from the specific interpretation of Il Vaso di Pandora, i.e. the Zen-Stretching®, as well as other possible personal interpretations. For my part, I can witness the validity of these exercises and the fact that even today they continue to teach me a lot, both about myself and about other people I work with.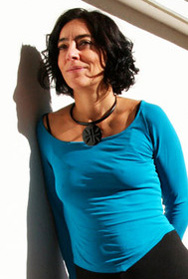 I met Barbara Anemone Aubry, first as a very good student during her studies in the Ohashiatsu® Program, and then as a skilled organizer and passionate teacher, very dedicated to her work and to instil in her initiatives the enthusiasm that captures followers and participation from her audience. I could not be less than satisfied and flattered by her intention to train as a Facilitator of Zen-Stretching®, and, at the end of the course, undertake the task of organizing and teaching courses, which she has been doing in Paris since 2012.
More info: Artdutoucher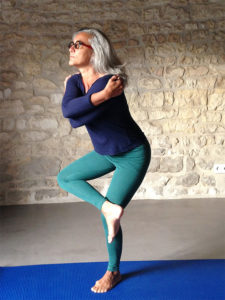 Lucia Della Putta: teacher of Modern jazz and Zena Rommet Floor-barre®, Lucia earned the title of teacher of Zen Stretching® in 2017, after studying at L'Art du Toucher in Paris with Barbara Anemone Aubry and Silvia Marchesa Rossi. She started learning Zen Stretching® with the aim to improve her physical conditions after a long period of immobility and recover from surgical operation at shoulders. Her wish is to teach and share her knowledge of Zen Stretching® with dancers and sportsmen and teach them how to prevent and maintain good physical conditions or recover from injuries.
We thank Lucia for her attentive and respectful work presenting the theses of the whole group of French Facilitators [ read a summary of her thesis ]
luciadp@hotmail.com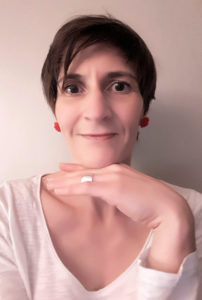 In order to broaden her horizons, Cécile Sfedj has been training for several years in various techniques of well-being at the Art du Toucher (www.artdutoucher.net) She discovered the Zen-Stretching® thanks to Barbara Anemone Aubry and excited about this beautiful practice, she continued her training with Silvia Marchesa Rossi. The desire to transmit and share led her to become a Zen-Stretching® Facilitator near Strasbourg. Combining energy and well-being, the Zen-Stretching® adapts to any physical condition and is for everyone. Cecile will be happy to teach it to a wide audience and even to children.
[ read a summary of her thesis ]
cs.lamainzen@gmail.com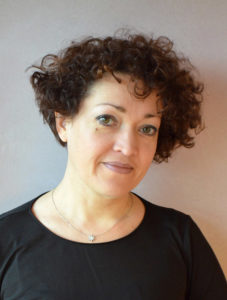 Practitioner in massage Well-being, Cécile Guillon is certified by the training center l'"Art du Toucher" where she followed the teachings of Barbara Aubry; this allowed her to discover the Zen-Stretching®, meeting and training with its creator Silvia Marchesa Rossi. Living in the south of the Île-de-France, she practices her craft with the passion of the Artisan. She thinks that what touches us moves us, transforms us … and that the body is a wonderful communication tool sensitive, caring, bringing awareness and awakening. Facilitator of Zen-Stretching®, she advocates this innovative method of self-assessment and energy rebalancing, in which the movement, expression of the breath of life, promotes listening and self-awareness.
[ read a summary of her thesis ]
cecileguillon.prof@gmail.com
+33 6 11 97 28 01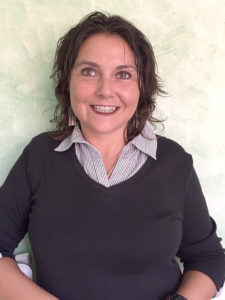 Holistic Operator, Arianna Pittalis, Arianna Pittalis, lives in Genoa, where she works with passion and commitment in her studio in the city center, in Via di Canneto il Lungo 37. After obtaining the certificates as operator Jin Shin Do® (Body Mind Center, Brescia), Shiatsu (Shiatsu Do Academy, Genoa), Hypnotist (registered NGH, National Guild of Hypnotherapists, New Hampshire, USA), Plantar Reflexology (Heilpraxis Lene Guldbaek, Karlsruhe Germany),Decontracting and cupping massage (Wellness Akademie Baden Baden Germany) she obtained the certificate of Zen-Stretching® Facilitator (Il Vaso di Pandora, Milan) in autumn 2019. He got to know Zen-Stretching® during his Jin Shin Do® training in Brescia and … it was love at first sight! During a meeting, always of Jin Shin Do, she met Silvia Marchesa Rossi and so she started her path to become "Zen Stretching® Facilitator". She was curious to start and every level was a surprise and a personal growth. She learned this useful method of energetic rebalancing by working a lot on herself, in order to offer her clients an additional individual key to their well-being. She proposes lessons and workshops in Genoa, and in other cities, where she is trying to spread Zen Stretching® as much as possible.
[ read a summary of her thesis ]
ariannapittalis@gmail.com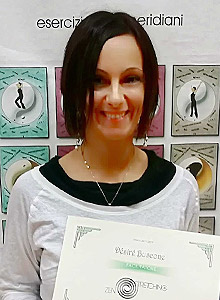 Désiré Buscone – After a Master's Degree in Foreign Languages and Literature and a long career as a secretary and translator, she obtained the MCB – Chief Lifeguard Massager of Hydrotherapy Plants in 2018. She deals with Massotherapy and Electromedical, but integrates treatments with different holistic disciplines as she treats the individual in its completeness and uniqueness of Body-Mind-Consciousness. To her previous skills she has added, over time, the preparation in Craniosacral Therapy, Reiki, Bach Flowers, Egyptian Healing, Massotherapy and completed her training as Zen-Stretching® Facilitator in 2019. She works with sensitivity, empathy and availability for others.
[ read a summary of her thesis ]
desiree.buscone@libero.it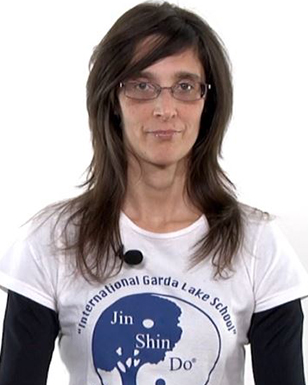 Laura Bertuzzi – Operator and teacher of Bio-Natural Disciplines, Laura began her career in Brescia at the Cultural Association Body Mind Center. Passionate about these disciplines, she decided to dedicate herself to their deepening and spreading, becoming, over the years, Senior Authorized of Jin Shin Do® Teacher and teacher of Shiatsu for amateur and professional courses. In 2014 she met Silvia Marchesa and ZenStretching®, but it was only in 2016 that she began her formative-experiential experience, concluding the course in April 2020. In the last few years her main aim is to teach as many people as possible how to be protagonists of their own well-being and, in this regard, Zen-Stretching® plays a fundamental role .
[ read a summary of her thesis ]
laurabertuzzi999@gmail.com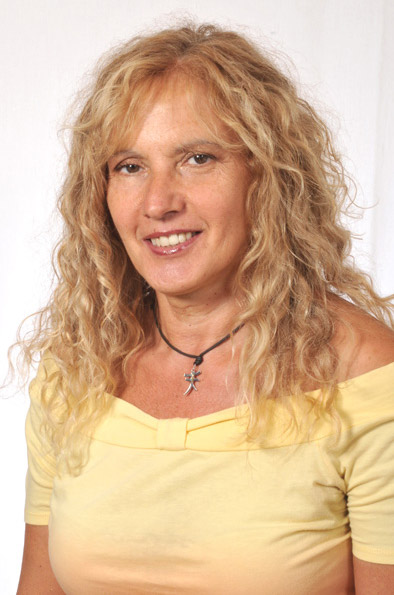 Graziella Di Renzo – Holistic operator, she has been practicing shiatsu for several years and has deepened her training by exploring many bionatural disciplines theoretical and practical (Medical Qi Gong, Yoga, Cranio-sacral, Moxa, Reflexology, Kinesiology, Auriculotherapy, Crystals and many others). She considers her activity a passion rather than a job and the desire to better accompany the evolution of the conditions of her clients, in addition to the need to take care of their training and rebalancing, led her to study and practice Zen-Stretching for several years. Lately she has completed her training, becoming a Zen-Stretching Facilitator and following groups and individuals in this rebalancing technique. She lives and practices in Forlì.
[ read a summary of her thesis ]
grazielladirenzo@libero.it